Did you know all adults who have visited a chemist in the last 3 months have seen AdGate advertising over 72 million times across all London termini?***
It doesn't take a doctor to diagnose why Salus Floradix advertised across 402 AdGates at 18 different train stations. Not only do millions of commuters see the AdGate advertising, 1.6 million also visit Boots The Chemist.
Salus Floradix was able to tactically place its AdGate campaign within sneezing distance of vendors of its products such as Boots The Chemist, so commuters only had to stagger a few feet to make their purchase.
Boots The Chemist isn't the only chemist which produces high impact and reach figures. The table below showcases the numbers of commuters who engage with AdGates every two weeks across all London termini and have visited popular chemists in the last 3 months.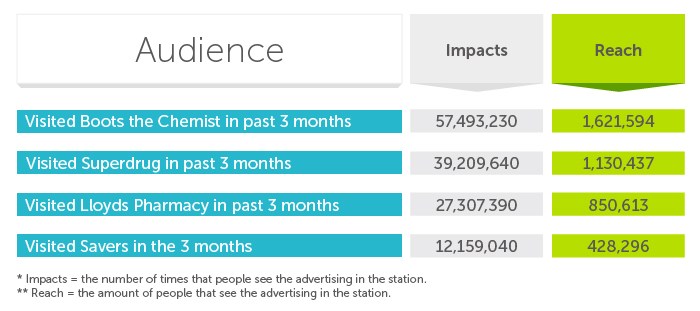 If you want to connect with commuters using tailored advertising, call Mark on 020 7233 9777 and make sure you are the first name on people's minds when they feel the first signs of illness.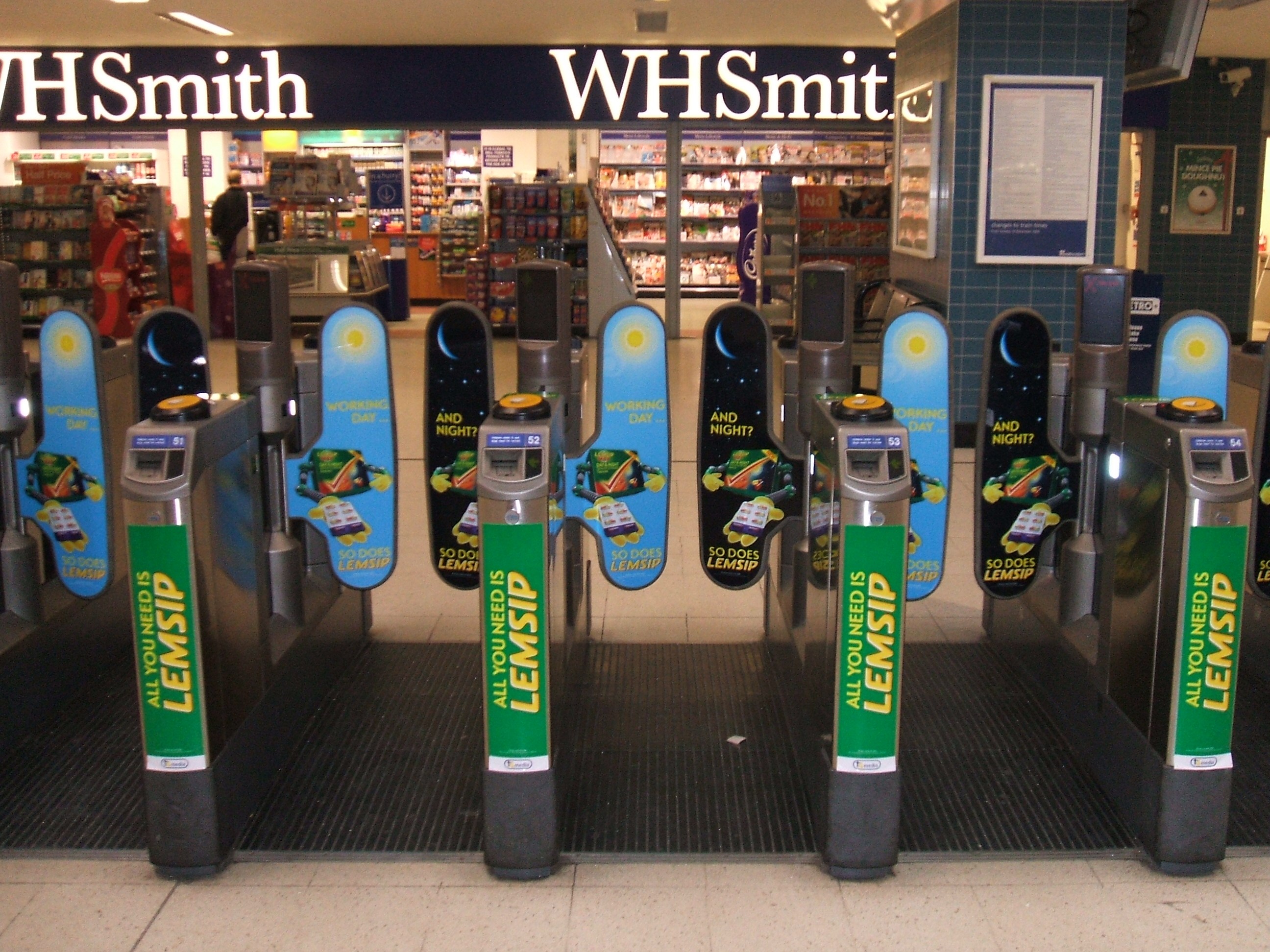 ***All figures are based on total impacts from all termini, concourse side, every two weeks, taken from Route October 2015.