The morning can be a difficult time especially when you need two cups of coffee just to put on your shoes. Combine that with the slightly questionable banana that has been sitting in your purse or the bacon bap that results in ravenous stares from fellow commuters – your mouth could do with a freshness infusion before you get to work.
When it came to the launch of the new Extreme flavour of Airwaves, AdGates were at the heart of the campaign by greeting commuters when they got off the train in the morning.
With the unparalleled number of unmissable impacts AdGates delivered against competing media in this environment, Wrigley made a wise choice selecting T4. The trackside positioning of their campaign, with its close proximity to vendors of their products such as WHSmith and Whistlestop was a tactical breath of fresh air .
The campaign can be expected to be seen 78 million times* by commuters in a two-week period alone as it goes live across 8 London termini stations including Victoria, Waterloo and Paddington. Below are the full reach and impact figures from Route: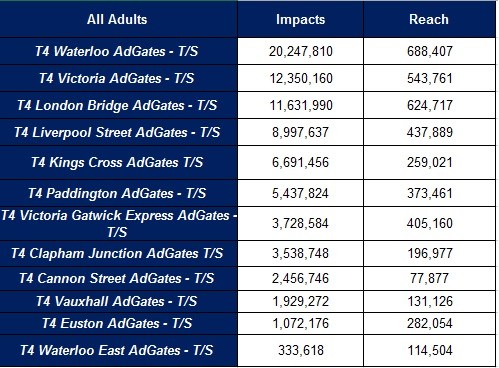 To find out more about Wrigley's campaign and the benefits of using AdGate advertising to guide commuters straight to your client's product, call Mark Anderson on 020 7233 977 or email info@t4media.co.uk.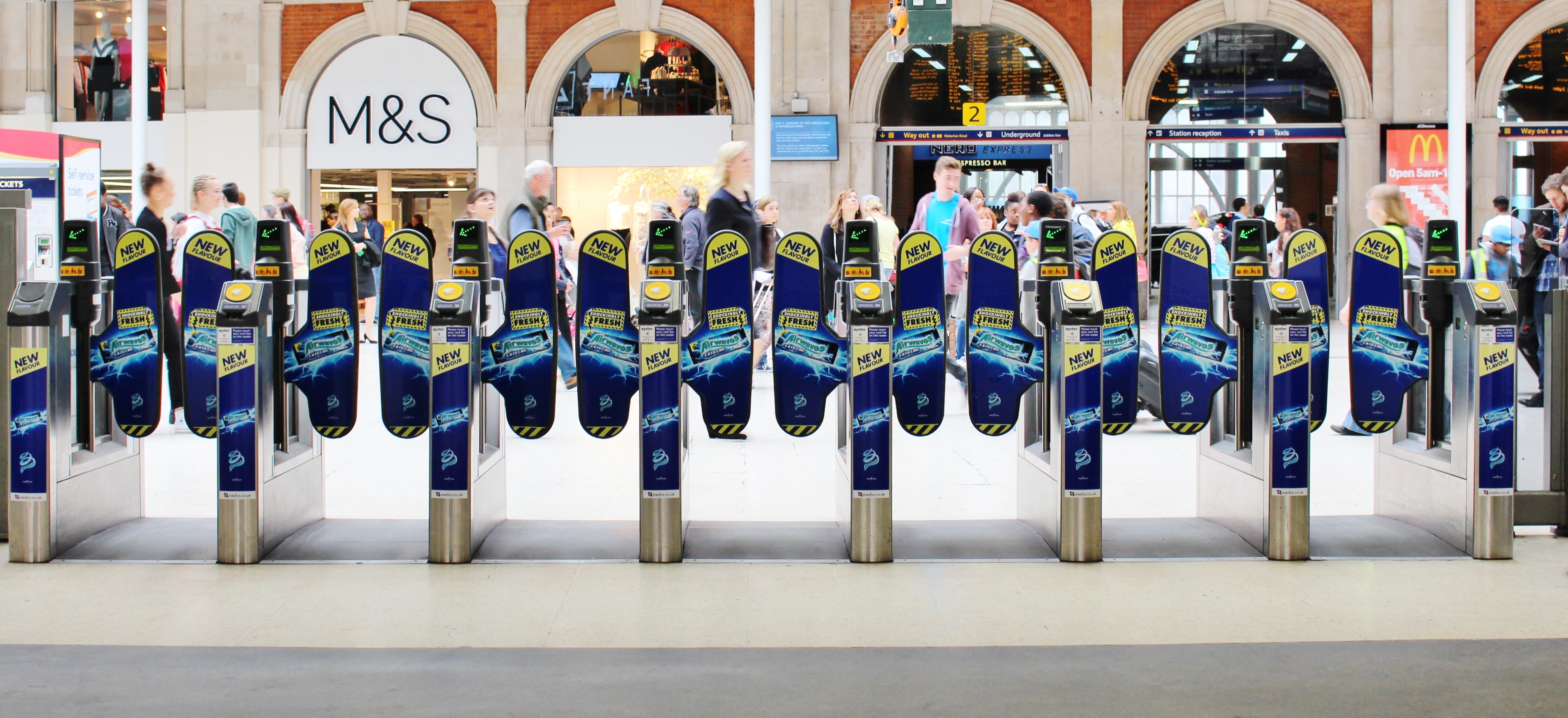 * Figures are based on the impacts from Waterloo, Waterloo East, London Bridge, Liverpool Street, Paddington, Euston, Victoria, Victoria Gatwick Express, King's Cross, Cannon Street, Vauxhall, Clapham Junction: trackside side, every two weeks, taken from Route July 2015.